Illinois Is First State To Require Insurance Companies To Cover EpiPens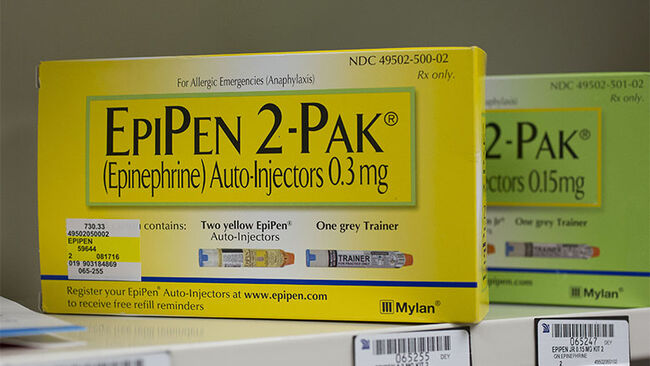 Illinois Governor J.B. Pritzker signed a new law that makes Illinois the first state in the nation to require insurance companies to cover the cost of epinephrine injectors for children. EpiPens deliver a lifesaving dose of epinephrine to individuals who are experiencing a severe allergic reaction. The epinephrine opens the airways and reverses the symptoms of a potentially fatal reaction.
The cost of the lifesaving medication has skyrocketed since 2009. According to CNN, the cost for a pair of EpiPens was $100 that year, but by 2016 the price had jumped to $600. The drastic rise in price made the drug unaffordable for many families across the country.
"With steady increases in food allergies and other serious allergic conditions, families are relying on EpiPens more than ever before," Illinois State Senator Julie Morrison, who sponsored the bill, said in a statement. "We should be doing everything we can to expand access to affordable lifesaving drugs and medicines. No child with a serious allergy should be without an epinephrine injector because they cannot afford one."
The FDA recently approved a generic form of the drug, but when it hit the market, it was listed at the same price as the name-brand medication made by Mylan.
After signing the bill, Pritzker tweeted that the "legislation takes a big step forward in protecting our children and families."
"I was proud to sign two new laws expanding insurance coverage for children whose allergies require live-saving EpiPens and Illinoisans suffering from Lyme disease. This legislation takes a big step forward in protecting our children and families."

The Buck Sexton Show
Buck Sexton is a former political commentator for CNN, and previously served as national security editor for TheBlaze.com and host of "The Buck Sexton Show" on TheBlazeTV and TheBlazeRadio. He's a frequent guest host for The Rush Limbaugh Show,...
Read more